The most important meal of the day. And you've come to the right place to get it. From simple toast & jam to classic eggs benny we'll make your favourite breakfast, just the way mom did.
LEMON CHIA BOWL - $13
Lemon chia pudding topped with granola, fresh fruit, toasted coconut chips and yogurt.
TOAST & JAM - $4
Choice of buttered toast, served with house-made jam & butter.
Upgrade to a buttery croissant or bagel for $1
FRUIT SALAD - $6
IT'S TRADITION - $12
2 eggs served with your choice of smoked bacon, apple sage sausage or roasted tomatoes, toast and roasted potatoes.
JORDAN'S BREAKFAST - $16
3 eggs, 2 slices of smoked bacon, 1 apple sage sausage, house baked ham, roasted potatoes & a buttermilk biscuit.
EGGS BENNY - $14
Your choice of peameal bacon or spinach & mushroom. Served on B&B's Italian bread with a side of roasted potatoes.
NESTED EGG - $12
1 egg cooked medium inside a thick slice of B&B's Sourdough bread. Topped with avocado and served with choice of side.
QUICHE OF THE DAY - $13
Ask your server for today's feature. Served with choice of side.
BUTTERMILK PANCAKES - $12
2 fluffy pancakes served with chantilly cream, fresh berries, real maple syrup and your choice of smoked bacon or apple sage sausage.
FRENCH TOAST - $12
French toast served with chantilly cream and fresh berries, real maple syrup and your choice of smoked bacon or apple sage sausage.
SOUTHERN CORNBREAD BREAKFAST - $16
Bacon, Cheddar, Jalapeno Cornbread topped with caramelized onions, 2 poached eggs and a roasted red pepper sauce. Served alongside a black bean, corn, tomato & an avocado cilantro dressing
BREAKFAST HASH - $14
2 eggs your way on top of a bed of sautéed seasonal vegetables & sweet potatoes, Wilton cheddar & our own sweet chili sauce served with toast.
Add Bacon or Sausage to your hash $4
SCRAMBOWL - $15
A bed of arugula dressed in lemon vinaigrette topped with seasonal vegetables, 3 eggs scrambled & goat cheese, served with toast.
Add avocado $3
Sub tofu scramble $2
KINGSLEY'S KAISER - $13
Over-medium egg, avocado, cheddar, chimichurri mayo, lettuce & tomato on a B&B Kaiser Bun.
Add bacon or sausage $4
CROISSANT BLT - $13
Housemade croissant layered with local peameal and smoked bacon, tomato, lettuce and a basil peppercorn mayo. Served with your choice of mixed greens, soup or roasted potatoes.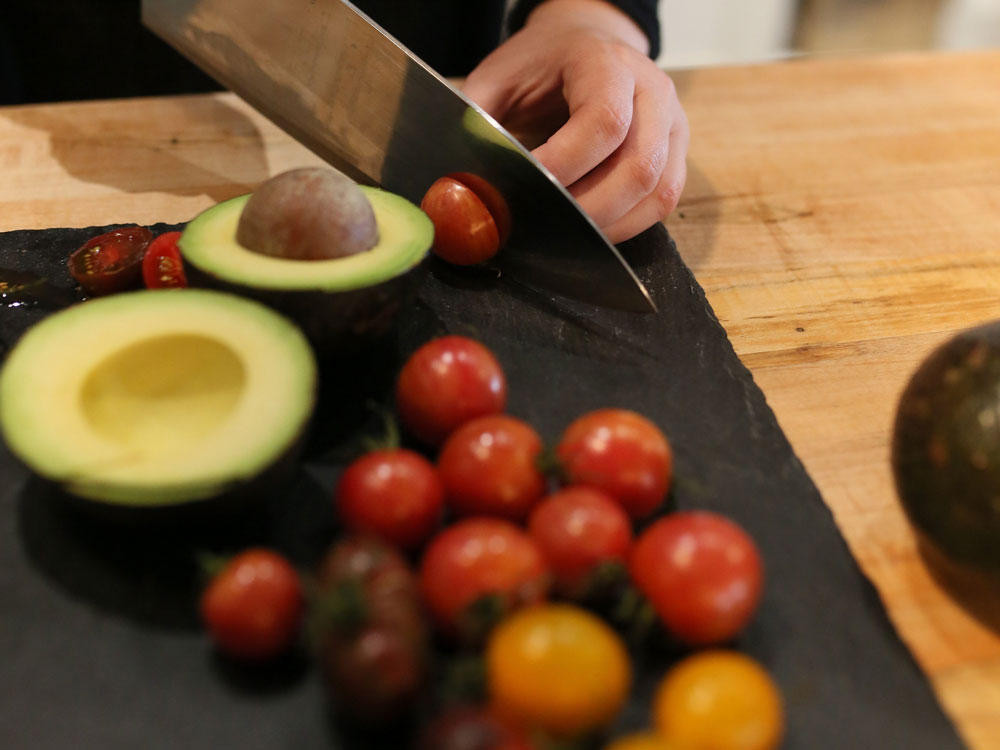 An equally important meal with just as many classics as breakfast. And our meals are perfect for sharing so you get a little bit of everything!
SOUP OF THE DAY $8
Ask your server about today's choices, served with warmed baguette.
MAC & CHEESE $15
Baked macaroni with house-made Wilton & Empire Cheese Sauce. Served with garlic toasted baguette & mixed greens.
*All sandwiches come with your choice of mixed greens, soup or roasted potatoes.
THE 'SUMMER' GRILLED WILTON $14
B&B's Italian bread, grilled with Wilton old and medium cheddars, sun-dried tomato, spinach, grainy mustard.
CAFE CLUBHOUSE $17
House roasted turkey with cranberry chipotle mayo, cheddar, smoked bacon & tomato on B&B's rosemary focaccia.
CLASSIC HAM & SWISS $14
House baked ham on a croissant with Empire swiss cheese, lettuce, tomato and peppercorn mayo.
THE TLT $13
Tofu marinated in soy and maple syrup, tomato, avocado and vegan chipotle mayo on a ciabatta bun. (vegan)
CECI'S CHICKEN SANDWICH $16
Chicken breast, roasted red pepper, Empire smoked gouda cheese, arugula & peppercorn mayo on Italian bread.
BEET SALAD - $14
Kale, mixed greens and quinoa salad with marinated beets, toasted pumpkin seeds & feta, finished with a roasted garlic & citrus vinaigrette.
Caesar Salad - $13
Romaine with our house-made caesar dressing topped with sourdough croutons, local bacon and parmesan flakes. .
FARM TO TABLE SALAD -
Fresh local greens, veggies and other yummy local things from local growers. Ask your server what we're featuring!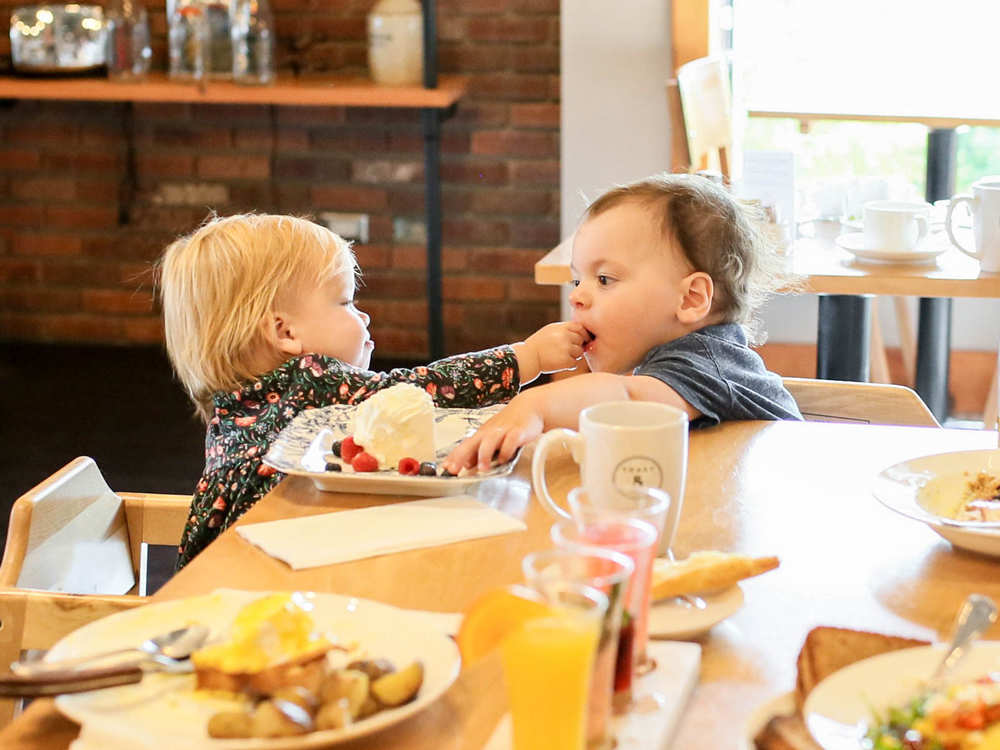 Created with tiny mouths in mind these small but delicious meals will power up your kids so they're ready for the rest of the day.
1 Egg, Toast, Roasted Potatoes and Choice of bacon, apple sage sausage or roasted tomato $6
Pancake or French Toast with maple syrup and choice of bacon or apple sage sausage $6
Fruit, Yogurt & Toast $6
Grilled Cheese $8
Turkey Sandwich with Mayo, Lettuce & Cheddar Cheese $8
Macaroni & Cheese and Green Salad $8
Tomato Soup & Toast Soldiers $8